16 Songs For The Holidays, with CD $14.95
Edited and Orchestrated by Lee Zakian; Volume 1, 2007
Each song is notated for C, Bb, Eb, and Bass clef instruments. Playable on all woodwind, brass, and stringed instruments. Lyrics are not included, but these songs are ideal for singing, as well. There are three verses for most songs. Each piece has an original orchestration, and the instrumentation for each song is different.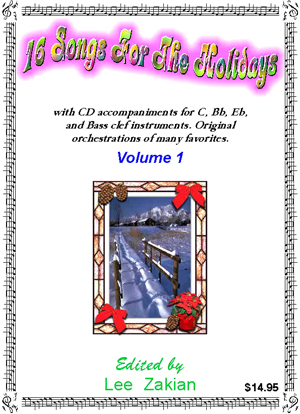 CONTENTS
1.) Tuning Note
2.) Bring A Torch, Jeanette, Isabella
3.) It Came Upon A Midnight Clear
4.) Joy To The World
5.) Away In A Manger
6.) O Come, All Ye Faithful
7.) Jingle Bells
8.) Hark! The Herald Angels Sing
9.) O Little Town Of Bethlehem
10.) The First Noel
11.) God Rest Ye Merry, Gentlemen
12.) Angels We Have Heard On High
13.) Silent Night
14.) Dreidel Song
15.) Chanukah
16.) What Child Is This?
17.) O Holy Night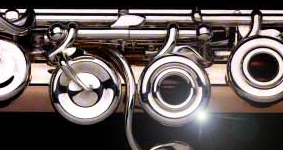 Email comments and questions to: